Belle, an introverted young woman with an affinity for stories and literature, unexpectedly finds herself immersed in her own adventurous, magical tale, after meeting the Beast, a young prince trapped under the spell of an enchantress. If the Beast can learn to love and be loved, the enchantment will end and he will be transformed into his former self.
But magical rose petals are dropping and time is running out: if the Beast doesn't learn his lesson quickly, he and his enchanted household will be lost for all eternity.
Mount Madonna School's (MMS) high school production of Beauty and the Beast, a beloved "tale as old as time" based on the Academy Award-winning animated film and featuring wonderful songs, costumes and characters, takes to the stage for two performances, February 12-13 at 2:00pm at the Hawks' Nest Theater at MMS.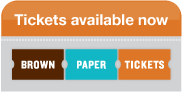 Tickets are available at mms-beautyandthebeast.brownpapertickets.com. Adult tickets are $15; $10 for 18 and under; all seats are reserved. The school's COVID-Safety Protocol requires that all guests 12 and older provide proof of vaccination or a negative COVID test result (completed within 72 hours) upon entry. All guests, regardless of vaccination status, must wear masks while on school grounds, including inside and outside the theater.
"Beauty and the Beast reveals a theme of 'don't judge by appearances'," commented Director Gitanjali Lori Rivera. "This issue is especially relevant in this time of social media-saturation, as people – especially young people – frequently feel like they need to alter their appearance to be socially acceptable. This story shares a universal truth: that it's really what's inside of you that matters.
"In the story Belle is not enchanted, but she's on the outside of the accepted culture," she continued. "Everyone thinks she's odd because she doesn't conform, while the many enchanted characters are not who they appear to be at all. Belle comes together with the Beast, another outsider, and through their shared love of stories, are able to see into each other's being, below the surface and beyond appearances."
Mount Madonna School's production of Disney's Beauty and the Beast includes music by Alan Menken, lyrics by Howard Ashman and Tim Rice, and book by Linda Woolverton. It was originally directed by Robert Jess Roth and originally produced by Disney Theatrical Productions. Beauty and the Beast is presented through special arrangement with Music Theatre International (MTI). All authorized performance materials are also supplied by MTI. www.MTIShows.com.
Significantly, this classic story also includes another theme rife for this time: how a mob mentality, fear and lack of understanding can lead to violence.
"Through this story," added Rivera, "it's my hope to convey an understanding that if we each can just take the time to be curious and ask questions about our differences, perspectives, and to see where we can meet, that through this we can stand united, in community."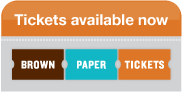 ###
Contact: Leigh Ann Clifton, director of marketing & communications,
Nestled among the redwoods on 375 acres, Mount Madonna School (MMS) is a diverse learning community dedicated to creative, intellectual, and ethical growth. MMS supports its students in becoming caring, self-aware, discerning and articulate individuals; and believe a fulfilling life includes personal accomplishments, meaningful relationships and service to society. The CAIS and WASC accredited program emphasizes academic excellence, creative self-expression and positive character development. Located on Summit Road between Gilroy and Watsonville. Founded in 1979.