Ramayana! 2023
Join Hanuman, the monkeys, Prince Rama and Prince Lakshmana, as they journey to Lanka in their quest to rescue Princess Sita in the 44th Mount Madonna School (MMS) "Ramayana!", a musical theater production adapted for modern audiences and replete with lively action, dazzling costumes, humor and universal life lessons. Read more…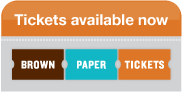 The "Ramayana!" is an annual event in which the entire student body takes part. This magical theatrical production of drama, dance and song has been entertaining audiences for more than 40 years. In the preschool years students may begin by taking part in the ever-popular forest animal scene. Gradually they work their way through various small parts as dancers, singers, monkeys, demons, and martial artists until they finally emerge in the lead roles in their high school years. Behind the scenes, a large supporting cast of parents, teachers, alumni and Mount Madonna Center staff take on the roles of prop makers, costumers, makeup artists, technicians, musicians, stage crew, and concessionaires. This makes the Ramayana! our largest school event of the year.
Read more about the 44th annual production
"Amazing production! This is coming from someone who grew up in India watching numerous Ram Lila every year! Simple yet brilliantly produced and enacted. Each actor is so talented! Must for all- perfect for kids!"
-Swati Singh Govil
"Environment, Professionalism, Quality, Timeliness
This was the greatest Ramayan production I have ever seen. All the kids were really great. Kudos to the whole music, acting, sets and production team in organizing this great play."- Srinivasa A
"This professional grade all-student extravaganza appealed to fresh audiences along with devoted fans. 'I am coming here for the first time because I want my daughter to see this. I grew up in India and my parents used to take me to watch Ramayana. My daughter has not seen anything like this before so it's a perfect opportunity for her,' said Ramneek, who came from Danville to watch the show.
'The thing that blows my mind is that somewhere in California, this is being done for the last 35 years. As a school production it is just remarkable. The kids' performances along with the setup and costumes are just amazing,' said Nalin, a San Jose native who came to the show with friends and family."
–Reena Rathore, Special to India West, June 11, 2014 [Read full article]
"Mount Madonna School's Ramayana!, the best school pageant ever. BUT, the reality goes far beyond. Yes, indeed, all actors are students at the school from preschool to seniors, but the quality of the production raises it to the level of true art."
–Paul Myrvold Entertainment Editor, Out & About Magazine
Sign up!
To be notified when tickets go on sale and other Ramayana-related news, please sign up for our mailing list: