This is the third year that Mount Madonna School parent Sumana (Kavi, 10th, Lekha, 5th) has headed MMS' Model United Nations club. Earlier this month the club participated in their second assembly of the school year at Stanford University.  Read more of Sumana's update…
The Stanford campus was full of high school and middle school students, since "Splash" was occurring at the same time. Take a look at the following links to see what "Splash" is all about; I think it is something that MMS students might also enjoy:
About  "Splash": http://www.stanfordesp.org/learn/index.html
"Splash" class offerings: http://www.stanfordesp.org/learn/Splash/2010_Fall/catalog
Overall, the students seemed to really enjoy their most recent Model U.N.  experience. There were schools from across the country and a few from Canada and Mexico.  It was an intense weekend of sessions, hammering out issues as diverse as a world 5 years in the future where Iran has nuclear weapons (Quincy, 11th and Kavi, 10th), to alternative energy (Alyssa, 8th) and even illicit organ trading (Zoe, 8th).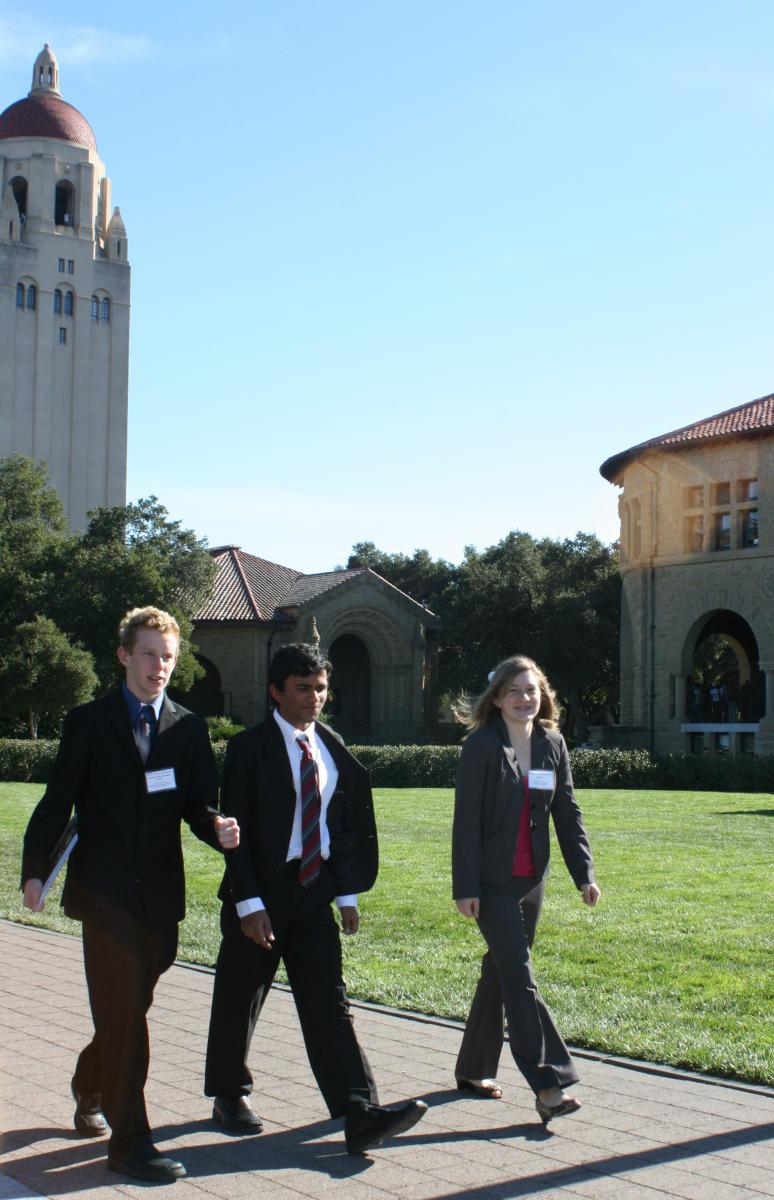 "I had a very good time at Model U.N.," says Zoe. "I learned a lot about how to work with other people and to step out of my comfort zone. I met some very interesting people that I normally wouldn't have hung out with, while also learning much about the topic of illegal organ trafficking."
"If you might be interested in government related work, this is a great way to expand your understanding," comments Alyssa. "You learn a lot about countries you wouldn't normally study, and you learn a lot of new words."
MMS' next meet is schedule for May 14 and 15 at U.C. Davis.