Four enthusiastic teachers have joined ranks at Mount Madonna School (MMS) this year.  Amy Neff, Cassia Laffin, Colin Cole, and Jennifer Leach, will be working in an array of capacities: to teach 1st and 2nd grades, social studies, algebra and Spanish.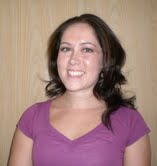 Amy Neff is teaching middle school social studies. She received her B.A. in History from Brigham Young University and a Social Science Credential from UC Davis. She is currently completing her Masters in Education at UC Davis. Previously she worked as a student teacher at Vacaville High School in Economics and US History, and Holmes Junior High School (in Davis), where she taught U.S. History and GATE U.S. History classes.
"Social Studies is a passion of mine. I love learning about different cultures and time periods and sharing that knowledge with my students," explains Neff. "I believe that the more we learn about what has happened before us, the more we can understand our society today. I appreciate the opportunity to teach in a more creative and non-traditional way that will help keep students engaged and inspire them to become life-long learners."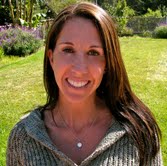 Teaching 1st grade is Cassia Laffin. Laffin has a B.A. in Sociology from UCSC and Professional Clear Multi-Subject Teaching Credential, grades K-8. She previously taught 1st grade at Carden School of Santa Cruz (from 2007-2009) and has worked as a reading specialist with autistic students through the Santa Cruz County Office of Education. Previous experience includes assistant teaching at several elementary schools in Santa Cruz, Aptos and Watsonville.
"I am looking forward to being part of a team that values character building and creativity as part of the formal education that students receive," comments Laffin. Rollerskating, bike riding, painting, gardening and photography are among Laffin's other interests.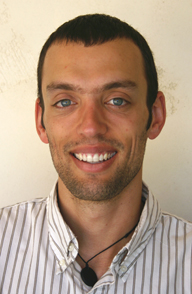 High school Spanish and algebra teacher Colin Cole holds a B.A. in Education with an emphasis in creative writing and Spanish from the Universidad San Francisco de Quito in Ecuador. In 2009 Cole tutored Spanish through Cal State University, Monterey Bay's Academic Skills Achievement Program (ASAP), and in 2008-09 was a classroom assistant in the Pajaro Valley Unified School District's Migrant Education program. His other interests include baseball, basketball, surfing, sciences, animal welfare, travel and music.
"I am excited to teach Spanish as it is such a big part of my life," says Cole. "I know how beneficial it is to be fluent in Spanish, as well as the many new opportunities that bilingualism provides."
Jenni Leach is teaching 2nd grade. She holds an M.A. in Elementary Education from the University of Colorado, Boulder, and has a Professional Clear Multiple Subject Teaching Credential. For the past two years she taught at Tara Redwood School in Soquel. Her previous experience includes teaching at schools in Santa Cruz and Santa Clara counties, as well as districts in Boulder and Denver, Colorado.
 "I truly love teaching," says Leach. "I create a bond with each student to build trust, mutual respect and a joy of learning. I enjoy communicating with parents to build a home-school connection." Leach is a seasoned traveler (Africa, Asia, Central America and the South Pacific) and has volunteered in schools and orphanages and worked with street children in rural and urban settings in different parts of the world. Her other interests include yoga, swimming, scuba diving, and camping. 
####
 
Contact: Leigh Ann Clifton, Media & Public Relations Coordinator,
Nestled among the redwoods on 355 mountaintop acres, Mount Madonna is a safe and nurturing college-preparatory school that supports students in becoming caring, self-aware and articulate critical thinkers, who are prepared to meet challenges with perseverance, creativity and integrity.
The fully-accredited program emphasizes academic excellence, creative self-expression and positive character development. Located on Summit Road between Gilroy and Watsonville.