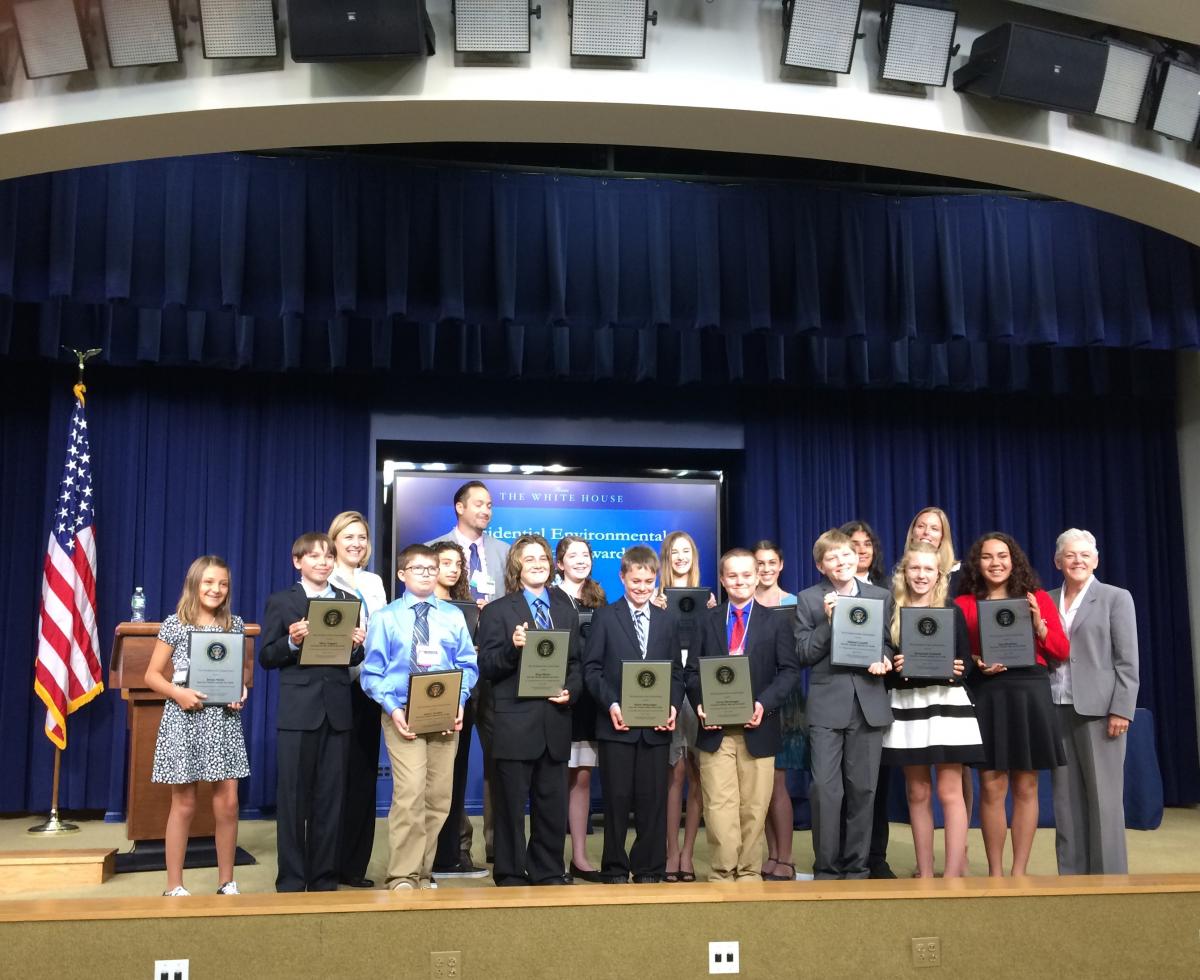 On Friday, July 17, Mount Madonna School's 2014-15 sixth grade students were formally recognized at an awards ceremony hosted by the White House and the Environmental Protection Agency (EPA). The event honored outstanding achievements in environmental education. 
The class was selected as a 2015 recipient of the President's Environmental Youth Award (PEYA) for their year-long campaign, 'Don't be a Nurdle, Help the Sea Turtle: Poaching, Bycatch & Plastic Pollution, Tell the World About Our Solution,' a project to protect threatened leatherback sea turtles.The students work was done during 2013-14 when they were fifth graders.
Congratulations students and teachers Jessica Cambell and Nate Rockhold!
####
Contact: Leigh Ann Clifton, Director of Marketing and Communications,
Nestled among the redwoods on 355 mountaintop acres, Mount Madonna is a safe and nurturing college-preparatory school that supports students in becoming caring, self-aware and articulate critical thinkers, who are prepared to meet challenges with perseverance, creativity and integrity. The CAIS and WASC accredited program emphasizes academic excellence, creative self-expression and positive character development. Located on Summit Road between Gilroy and Watsonville.