Kind, clever and precocious, young Matilda dreams of a better life even as she navigates a tumultuous childhood in Matilda Jr., a humorous, musical ode to the power of perseverance and imagination as embodied onstage by Mount Madonna School's (MMS) middle school cast.
Performances are December 11 and 12 at 2:00pm at the Hawks' Nest Theater at MMS. Tickets available starting November 8 at mms-matilda.brownpapertickets.com. Adult tickets are $15; $10 for 18 and under; all seats are reserved. The school's COVID-Safety Protocol requires that all guests 12 and older provide proof of vaccination or a negative COVID test result (completed within 72 hours) upon entry. All guests, regardless of vaccination status, must wear masks while on school grounds, including inside and outside the theater.
Despite insensitive parents who leave her feeling lonely and unloved, Matilda's extraordinary intelligence and special powers attract the attention of her teacher Miss Honey, who becomes her unexpected ally. School is no safe haven, however, as the headmistress despises children and inflicts creative punishments on those who don't abide by her rules. An unlikely heroine, Matilda inspires rebellion in her classmates who seek to teach a lesson to unkind grown-ups.
"Matilda was a great choice for these current times we're living in," commented Director Gitanjali Lori Rivera. "What I love about this show is that it's really dark, much in the tradition of Grimms' Fairy Tales, and provides an opportunity to explore how we find the little beams of light, the little bits of magic that bring us hope.
"In the story, students of the Crunchem Academy are faced with a bully in the form of the headmistress Miss Trunchbull," she continued. "With the help of Matilda, who is faced with bullies at home and at school, and the magic of resilience, the students band together and overcome this oppression. What I am hoping our cast members take away from this story is an understanding of how resilience can lead to triumph, and with the power of community you can meet any challenge."
This year MMS welcomed Choreographer Chelsea Otterness to the performing arts team.
"I look at it like a grand opportunity," said Otterness. "Students have supportive cohorts and this creative outlet for expressing themselves. With the return of school performing arts and with live audiences, it's a chance for the 're-up' of everything that once may have been taken for granted. These two shows, Matilda Jr. and Beauty and the Beast, which MMS high school students will perform in January, spotlight 'moments of revolting' and opportunities for spirited embodiment after two years of pandemic-related isolation."
A rich performing arts tradition and integrated arts curriculum make MMS performances outstanding. Put aside any stereotypes of what "middle school play" might bring to mind – think quality, great costumes, staging, musical talents and dramatic accomplishment. These kids work hard and it shows!
Mount Madonna School's production of Roald Dahl's Matilda The Musical Jr. book by Dennis Kelly. Music and lyrics by Tim Minchin. Matilda Jr. is presented through special arrangement with Music Theatre International (MTI). All authorized performance materials are also supplied by MTI. www.MTIShows.com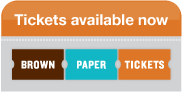 ###
Nestled among the redwoods on 375 acres, Mount Madonna School (MMS) is a diverse learning community dedicated to creative, intellectual, and ethical growth. MMS supports its students in becoming caring, self-aware, discerning and articulate individuals; and believe a fulfilling life includes personal accomplishments, meaningful relationships and service to society. The CAIS and WASC accredited program emphasizes academic excellence, creative self-expression and positive character development. Located on Summit Road between Gilroy and Watsonville. Founded in 1979.